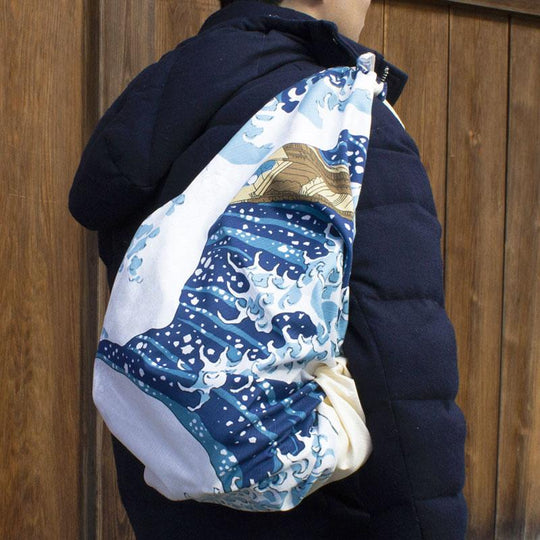 Ukiyo-e is well-known all over the world.
Our Ukiyo-e Furoshiki series is also popular for international customers.
Now, we have 104cm big size Ukiyo-e Furoshiki!
The big Furoshiki is really convenient and there are so many ways to use.
Of course, you can use it as a bag or gift wrapping, but you can also use it as an interior item or even for table cover!
There are two different designs. ( Red Fuji and The Wave.)
You can order from here.
Since plastic bags are no longer free, and we need to bring our own bag to super market, especially in Europe, a big Furoshiki is the best eco-friendly item!
Looking forward to your order!