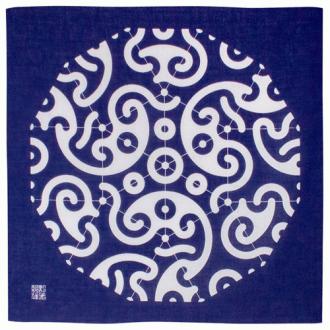 New items are just arrived!
We will introduce some new products !
~TOKOLO MUSUBI~
TOKOLO MUSUBI is a collaboration furoshiki between MUSUBI and Artist Asao Tokolo who designed emblem of Tokyo Olympic 2020!
The representative design of Tokolo is PPP(Piecing Pieces Pattern).
This PPP makes it possible to make design with any combination piece by piece.
By changing the combination, we made symmetrical design (White) and rotational symmetry design (Navy).
These simple designs can be used by both men and women. The thin and light cotton material is great as a stole or as a handkerchief.
Pack and wrap with TOKOLO MUSUBI!
We will reselase other new item soon.
Please look forward to it!!