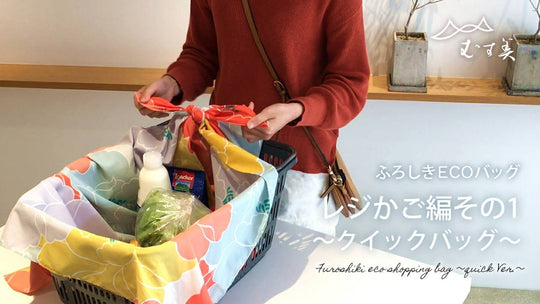 Let's master shopping bag!!
Do you think furoshiki bags are complicated ? They're actually so simple and easy!  
We created two videos of how to use furoshiki as an eco bag when you go to the grocery store.
Furoshiki can adjust size for anything you buy.
If you use water repellent furoshiki, you don't even need to worry about making your bag wet from frozen foods or vegetables.