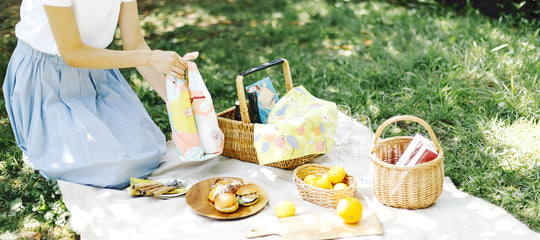 2021 Autumn MUSUBI New Collection will be launched for overseas shipping.

| Release Date | 5PM, October 8th, 2021 (JST)

| New items | 

Hime Musubi Adeline Klam was popular from the beginning, but it was only available in 50cm and 100cm sizes. This is the first time for the 70cm size.The material is organic cotton.

The reversible furoshiki shark skin pattern and Sakura (cherry blossom) comes in three sizes: 45cm, 70cm, and 90cm. 2 new colors: Light Green/Pink and Moss Green Bordeaux have been added.

The Toki-iro comes in two sizes: 45cm and 70cm. The new color is Navy Blue/Purple. Both reversible furoshikis are made out of thin polyester.

It was originally used for storing and transporting kimonos. It can be used to wrap a whole sheet of paper for wrapping kimono. It was originally available in gray and light blue, but a new color, mustard, has been added. Arabesque symbolizes fertility in Japan.

It's made of 100% cotton double-ply gauze fabric that feels gentle against your skin. It is very light and sheer, so dries up quickly. New motifs: Pansy, Dahlia and Nandina and bird have been added.

There is a symbol for each year, and there are 12 in total. 2022 is the year of the tiger!